The Lounge Wagon™ by Malo'o is an all-terrain utility wagon that converts to a double chair and umbrella so you can easily haul your gear, then kick back and enjoy your time in the shade.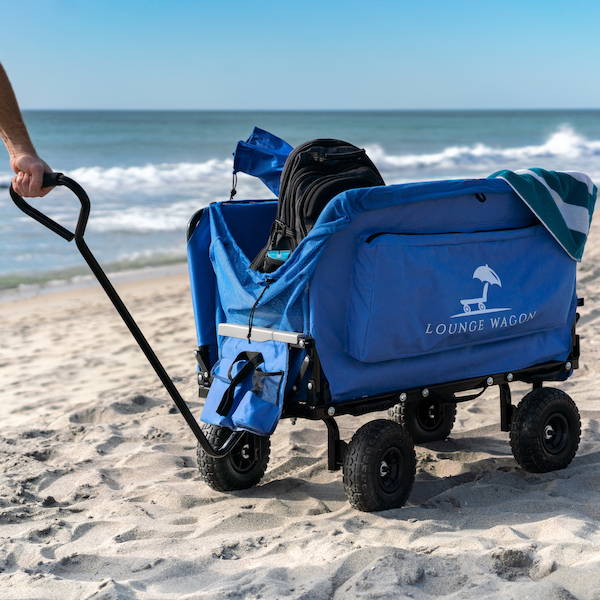 Listen, we get it. Carrying chairs, toys, boogie boards, towels, umbrellas, ice chests, fishing poles, and the little ones can be a challenge. You're either dropping items along the way or making multiple trips. And trying to drag a cart with small tires over sand and uneven ground isn't any better. We knew there had to be a better way, so we created it.
"A gift for my son in law/daughter and 3 grandkids. Makes trips to the beach, soccer and baseball fields a piece of cake, especially with a 20 month old. No more trips back and forth from the car!" - Carolyn S.